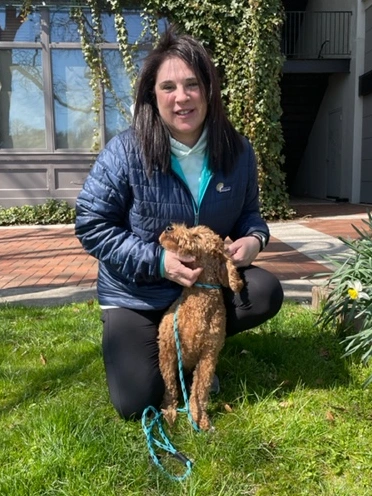 Elisa Kamens, CPT, owner of Raising K9 and founder of Club Pooche (2008-2022) has been passionately involved with canine care for nearly three decades.
Elisa is a certified professional dog trainer and has completed the following training programs:
The Veterinary Assistant program at Howard Community College
Bailey-Farhoody Operant Conditioning Chicken Workshop
Graduate of National K-9 Certified through Ohio State, Columbus, OH
Volhard Instructor Training
Wendy Volhard's Healthy Dog Conference
Martin Deely's International School for Dog Training, Remote Electronic Training Collar
Training is a way of life, through the rest of your life. Elisa will help you and your dog reach a new level of connection and love through any of her training programs.
Passionate about canine care and nutrition
Expert at reading dog behavior and intervening when needed to avoid conflicts and improve dog behavior
Friendly, open, and communicative, not only with dogs, but with their people too!